Partners help students, teachers, and people of all ages explore Grand Staircase-Escalante National Monument and the public lands and rural communities of southern Utah and northern Arizona in a scientifical and historical manner.
Thanks to the efforts of the Bureau of Land Management, Partners, and hard-working volunteers such as Barbara Mossinghoff, who collected more than 500 digital versions of scientific research papers, the public now has unrestricted access to a remarkable collection. Click here to view.
Learn More About Native Perspectives on Public Lands and Tribal Perspectives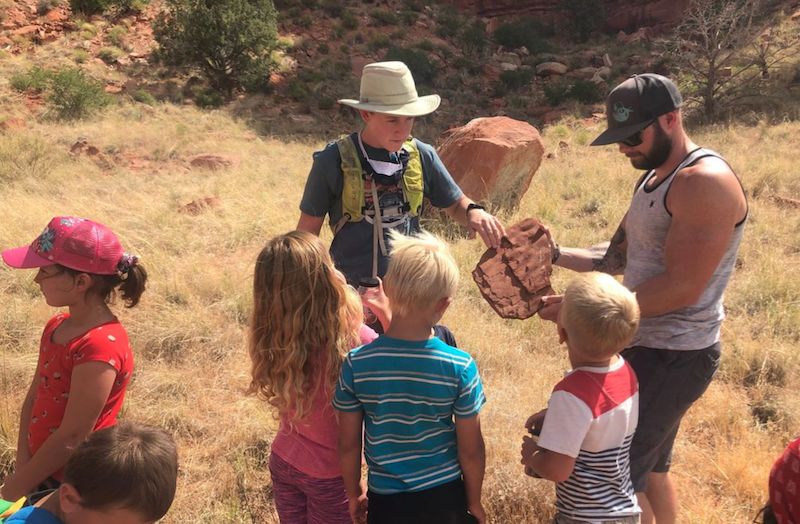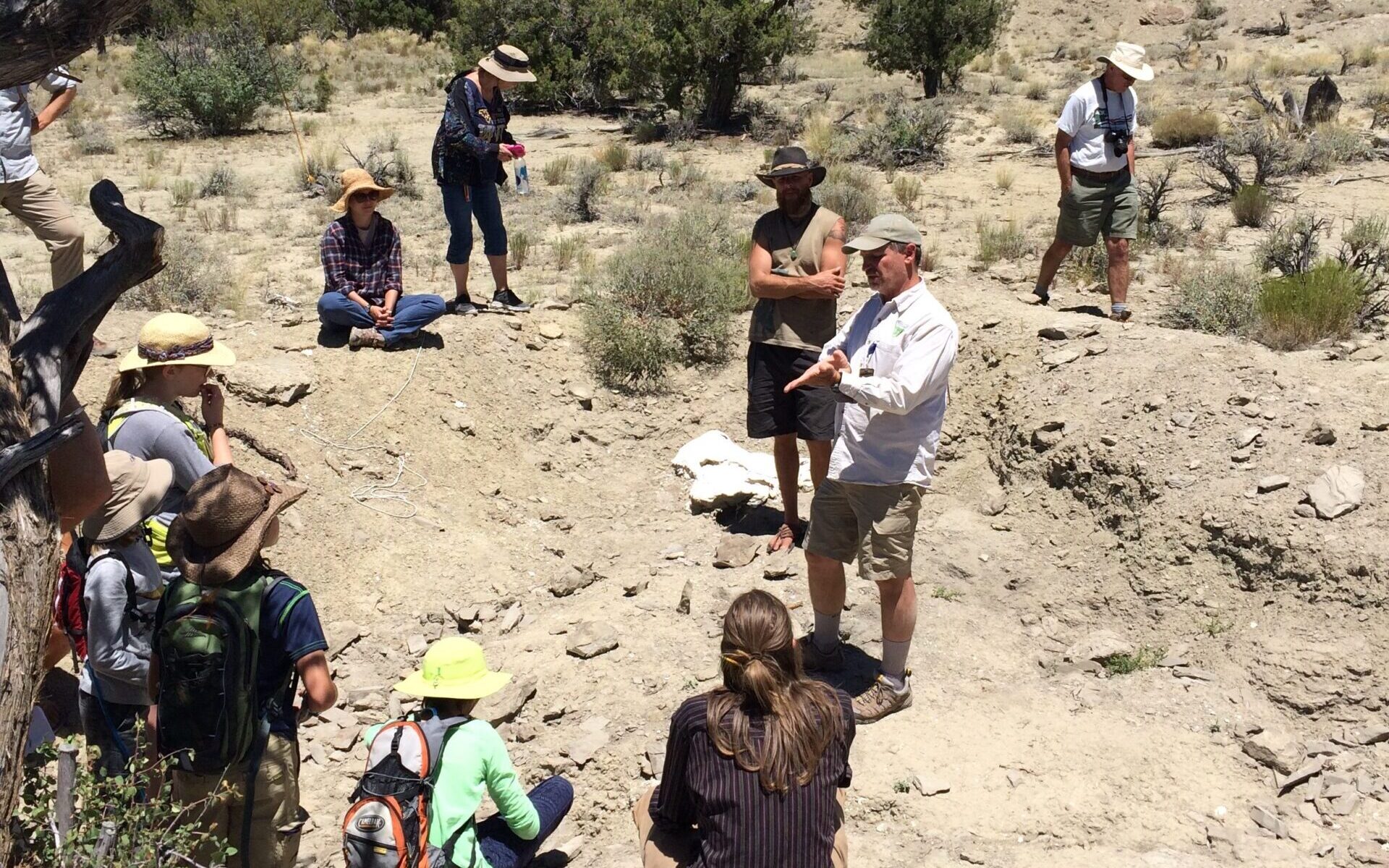 Education programs at Grand Staircase Escalante Partners
Through GSEP's Education Programs we develop curricula, implement programs, and facilitate educator professional development to connect students, teachers, and people of all ages with the monument's impressive scientific, historical, and cultural resources. In addition to formal curricula for public schools, we provide activities for out-of-school youth programs and events for curious adults. Lessons and activities that center around monument science connect learners with an incredible real-world laboratory, creating opportunities to build knowledge about the Grand Staircase while developing skills around data collection, data analysis, and critical thinking. Bringing in content on the region's rich cultural history provides a multifaceted approach to teaching and learning about this special place.
In the process, we strive to spark and foster curiosity about the monument, public lands, and the disciplines engaged in exploring these spaces. In our programming, we aim to reach many audiences, who vary by age, geographic location, cultural background, and previous connections to the monument. We want to connect people young and old to the wonders of this region, as well as feed existing appreciation for this region among those who have already had the joy of visiting and connecting to the monument.
Grand Staircase Escalante Partners
Do you have a question about the our education efforts? Reach out to us here.
Grand Staircase Escalante Partners is committed to fostering an equitable and inclusive environment in our workplace and across the Monument. We recognize the complex and difficult histories that have shaped American public lands, from dispossession of Native lands and forced removal of indigenous communities to create public lands and parks, to the ongoing exclusion of people of color from conservation and preservation movements.
We acknowledge that the area known as Grand Staircase-Escalante National Monument and its surrounding areas are the ancestral land and historical territory of the Hopi, Zuni, Diné/Navajo, San Juan Southern Paiute, Kaibab Paiute, Paiute Indian Tribe of Utah, Ute, Ute Mountain Ute, Tesuque Pueblo, San Felipe Pueblo, Jemez Pueblo, and Acoma Pueblo.
We are on a journey to transform our work–to foster diversity through equitable actions that create a just and inclusive environment, within and beyond our organization. Learn more about how we are integrating justice, equity, and inclusion into our work.
Join us in the field or online.
Discover ways to support Partners!