Grand Staircase Escalante Partners is a nonprofit 501 (c)(3) organization founded in 2004 to protect and preserve Grand Staircase-Escalante National Monument.
Meet our board of directors below. Our board is comprised of individuals with decades of experience working in and around the Monument.
You can also visit us at our headquarters in Escalante for more information about the Monument and how to visit with respect.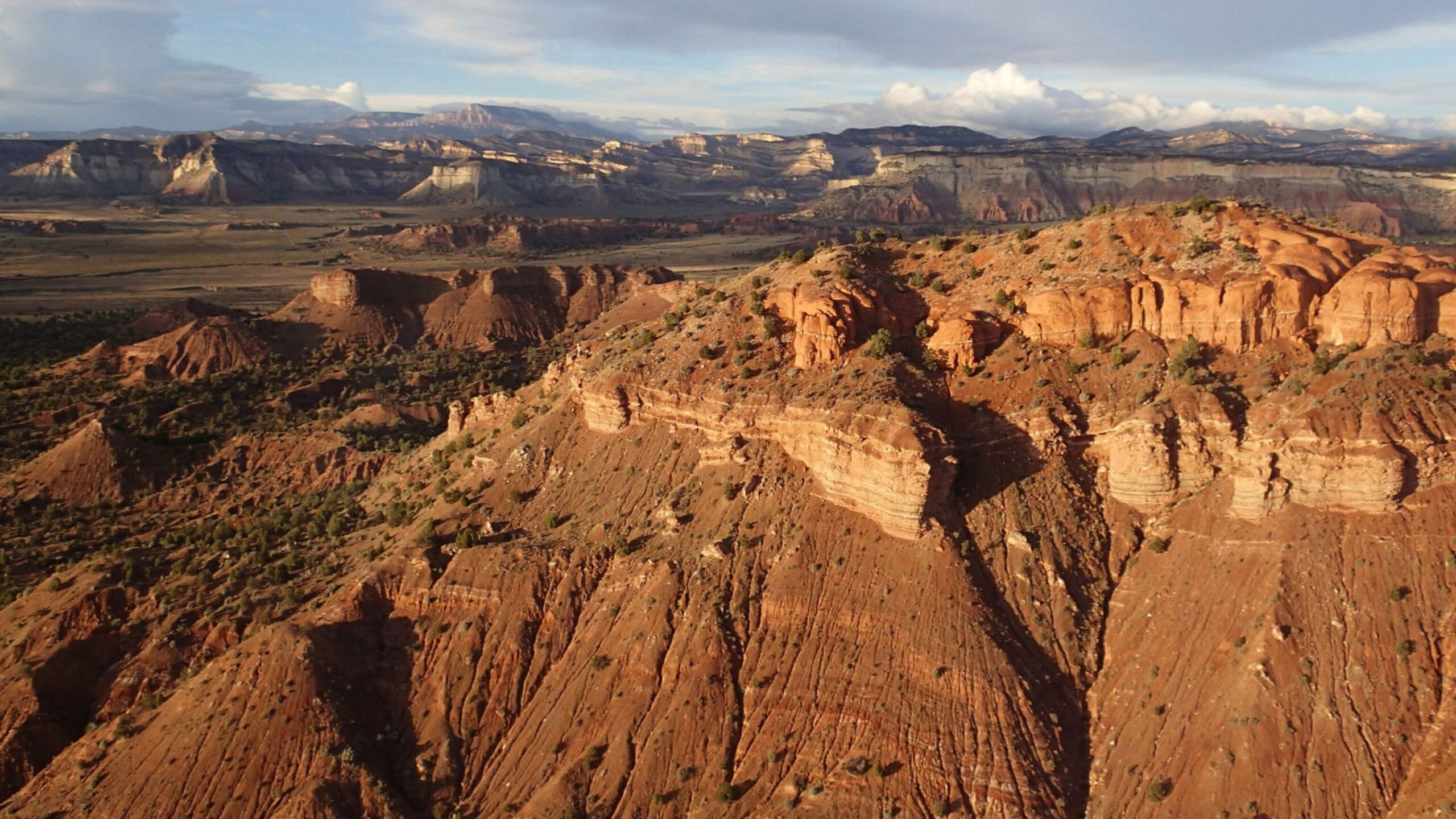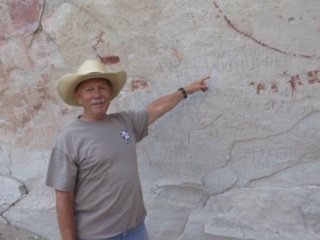 Scott is a 5th generation Utahn, a mostly retired trial attorney, and a lifelong resident of the state. He fell in love with the landscapes of Utah as a child, when his lawyer father took him along to his court appearances throughout the rural counties of Utah. The Escalante Canyons were the focus of his first conservation effort, working to stop the construction of a highway from Escalante to Bullfrog.
As a young attorney, he purchased land near Torrey which is the site of his primary residence today, and his home base for exploring Capitol Reef National Park. In the years that followed he helped establish the Boulder Mountain Lodge in Boulder and continues working to advance conservation in this remarkable area. He is a past board member of the Wild Utah Project and serves on the board of the Alliance for the Wild Rockies.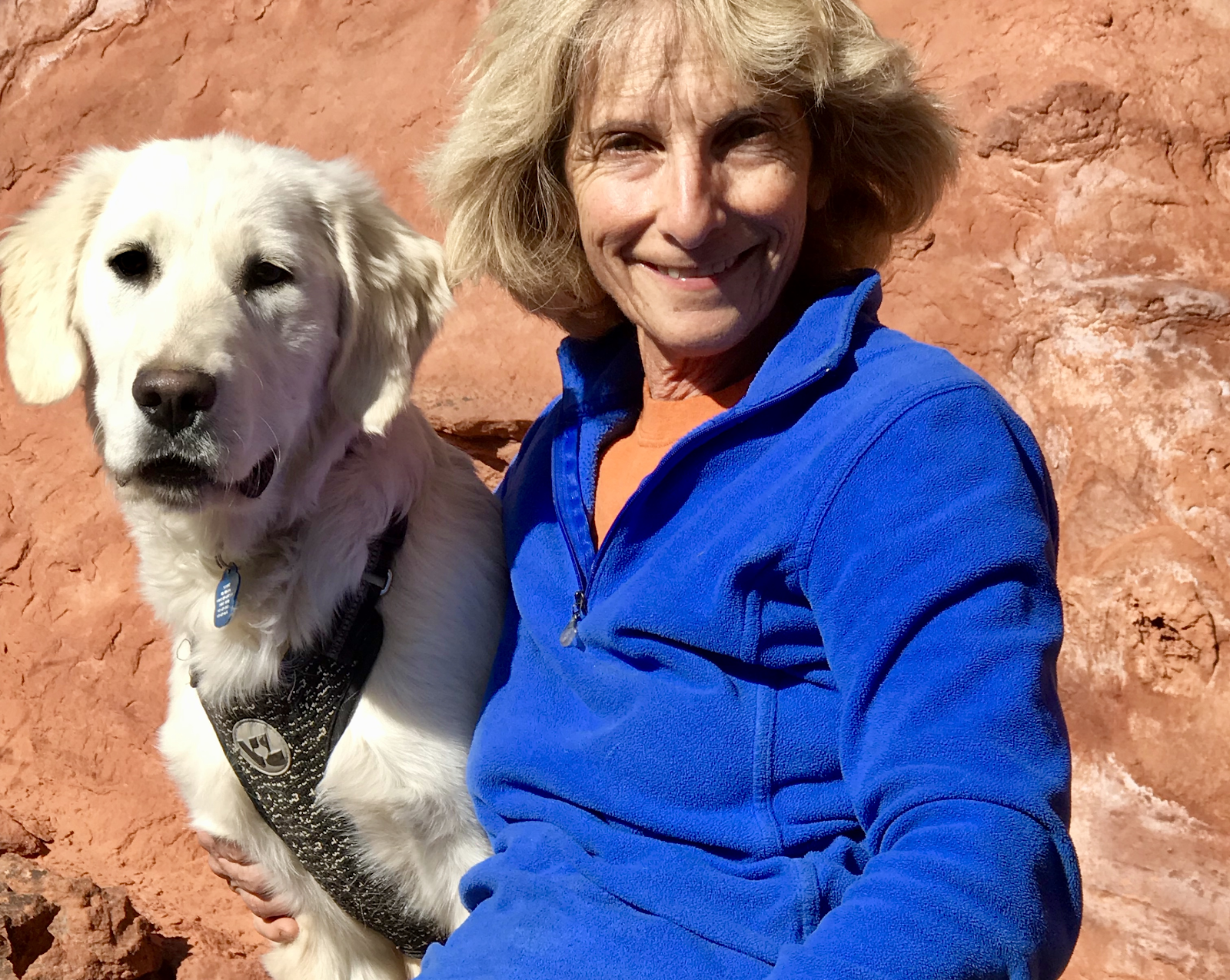 Originally from California, Carolyn spent her career working in natural resources throughout the West, both in the private sector and for BLM & USFWS.   In 2001, Carolyn and her husband Jim moved to Kanab, Utah where she was tasked with the oversight, design, and fabrication of interpretive exhibits of four new Grand Staircase-Escalante National Monument visitor centers.  She managed the science and visitor services division for a decade, working fifteen years at the Monument.
After 45 years working to protect Western wildlands, Carolyn retired in summer 2017 from "active duty" to "move away from the desk" and get back to the landscapes she loves.  Carolyn was a founding member of Grand Staircase Escalante Partners. Carolyn says, "I'm proud to serve on the board and believe what Margaret Mead said: Never doubt that a small group of thoughtful, committed citizens can change the world; indeed, it's the only thing that ever has. And we shall."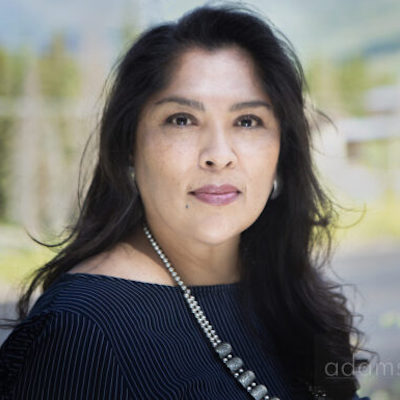 Davina Smith is a member of the Diné (Navajo) tribe, originally from Monument Valley, Utah. She belongs to the Ta'chii' nii (Red Running into the Water) clan and is born to the Ta' baa ha' (Edgewater) clan. She recently just accepted a position with the National Parks Conservation Association as the Organizer/Tribal Coordinator. My focus will be on assisting with the Protection of our Cultural Landscape of Southeastern Utah, and my major focus is to support the coalition effort in assisting with the development of a proposals to protect the area between Hovenweep, Canyons of the Ancients, and Bears Ears National Monuments known as the "Lands Between," and to coordinate protection efforts in the Lands Between in alignment with NPCA's national 30×30 campaign.
Davina Smith's personal mission is advocating for Native families, in both her rural and urban communities, in addition to preserving and protecting the cultural and natural resources of ancestral Native American lands to benefit and bring healing to people and the Earth." Davina has had a plethora of work experience in Salt Lake City such as, the former Director of Operations for Utah Diné Bikeyah (UDB), American Indian Education Coordinator for Salt Lake School District, Fourth Street Clinic, and Program Director for the American Indian Teacher Training Program (AITTP) at the University of Utah and Arizona State University. She is currently holding Board Positions with Grand Staircase Escalante Partners and Love is King (Portland, OR) and is the CEO of Haseya Native Initiatives LLC.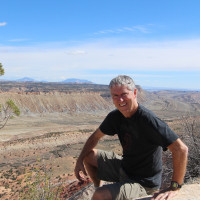 Dave is the CEO and Managing Shareholder of Gilbert, a 70-person CPA firm in Sacramento, California, where he has served the needs of hundreds of nonprofit organizations throughout California for over 30 years.  Today, his firm is one of the largest CPA firms in California specializing in services to nonprofit organizations, including assurance, tax, Board governance, and strategic planning services. The adventurer in Dave, however, has never ceased.
About 20 years ago, Dave discovered southern Utah on one of his motorcycle trips and found yet another passion. Dave fell in love with its colors, grandeur, pure, and unspoiled terrain, and its unique beauty. The areas in and around the Grand Staircase became a precious place in his life, and one he returns to year after year to hike and explore. For Dave, GSEP represents the perfect opportunity to meld his passions for adventure, the outdoors, the mission-focus of nonprofit organizations, and his love of the Monument.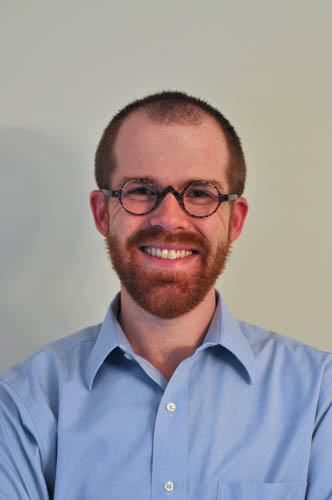 Garett Rose is an attorney with the Natural Resources Defense Council's Alaska Project and works to protect Alaska's wild lands.  Before joining NRDC, he practiced at Covington & Burling LLP, an international law firm headquartered in Washington, DC. While at Covington he advised and represented GSEP in its lawsuit challenging the reduction of Grand Staircase-Escalante National Monument. He earned his B.A. (2007) and J.D. with high honors (2013) from the University of Chicago. He clerked for Judge Frank Easterbrook on the U.S. Court of Appeals for the Seventh Circuit in Chicago.
During law school, Garett worked with the Department of Justice's Environmental Enforcement Section in Washington, DC and before law school, he spent three years working for Rep. Barney Frank and the U.S. House Financial Services Committee. Southern Utah has been a singular constant throughout these periods. He has continually returned to the unparalleled public lands of Utah and the folks who live there. It is another home to him, and he is deeply committed to advancing the preservation and protection of those public lands. Garett currently lives in Rockville, Maryland with his wife Meredith, their daughter Petra, and their cat Deckard.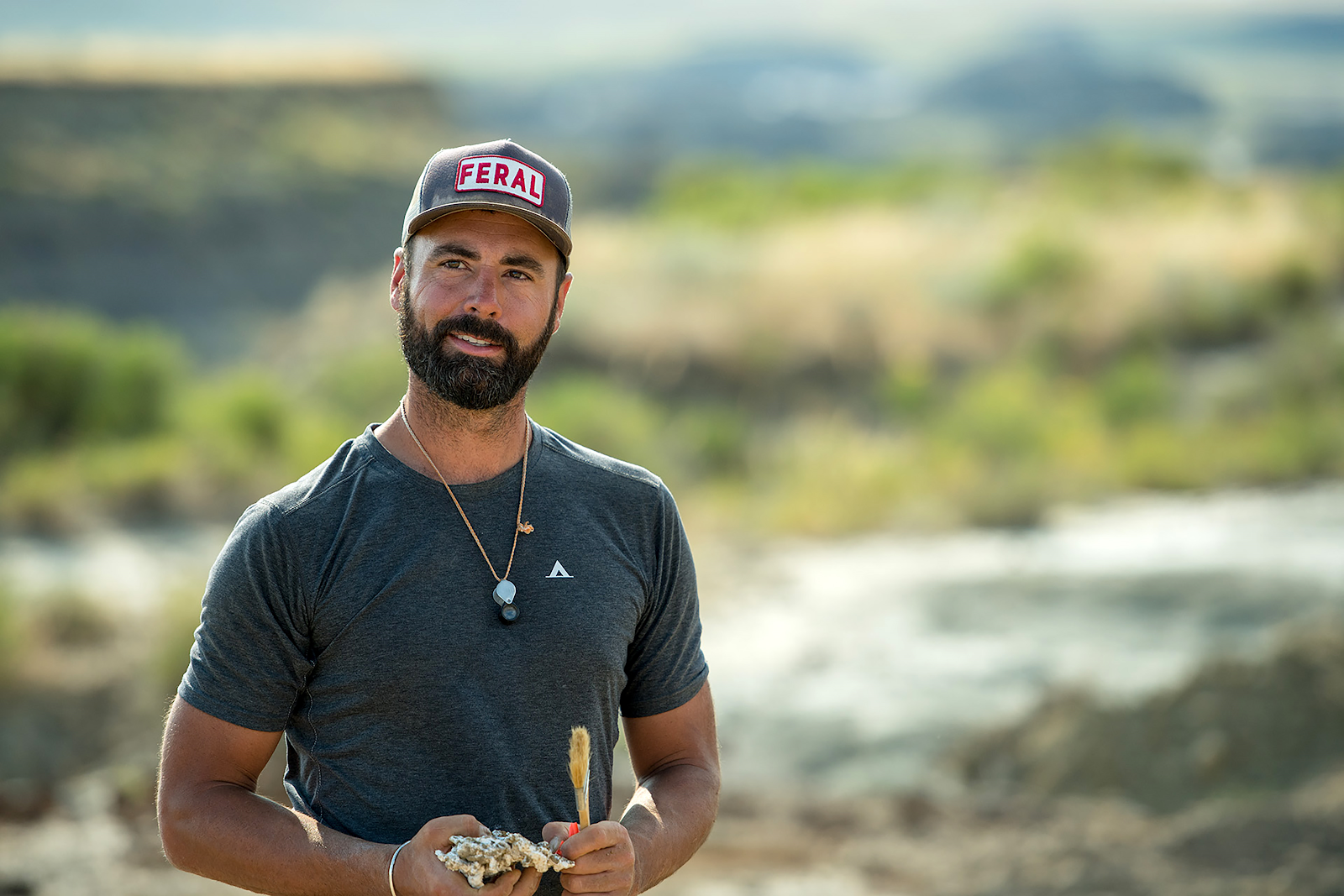 Joe Sertich is the curator of dinosaurs at the Denver Museum of Nature & Science. He received his B.S. from Colorado State University in 2004, his M.S. at the University of Utah in 2006, and his Ph.D. from Stony Brook University in 2011. Dr. Sertich's research focuses on dinosaurs, crocodiles, flying reptiles, and their ecosystems during the late Cretaceous. His field-based research is split between the Gondwanan continents of the southern hemisphere and western North America.
As one of the primary researchers on the Madagascar Paleontology Project, Sertich is exploring the latest Cretaceous of Madagascar and has expanded the search for dinosaurs to older deposits across the island. He is also searching for the most recent Cretaceous dinosaurs of Africa, including work in northern Kenya and Egypt. In North America, Sertich leads the Laramidia Project, currently working to uncover a lost world of dinosaurs in the Cretaceous of Grand Staircase-Escalante National Monument, Utah and northwestern New Mexico.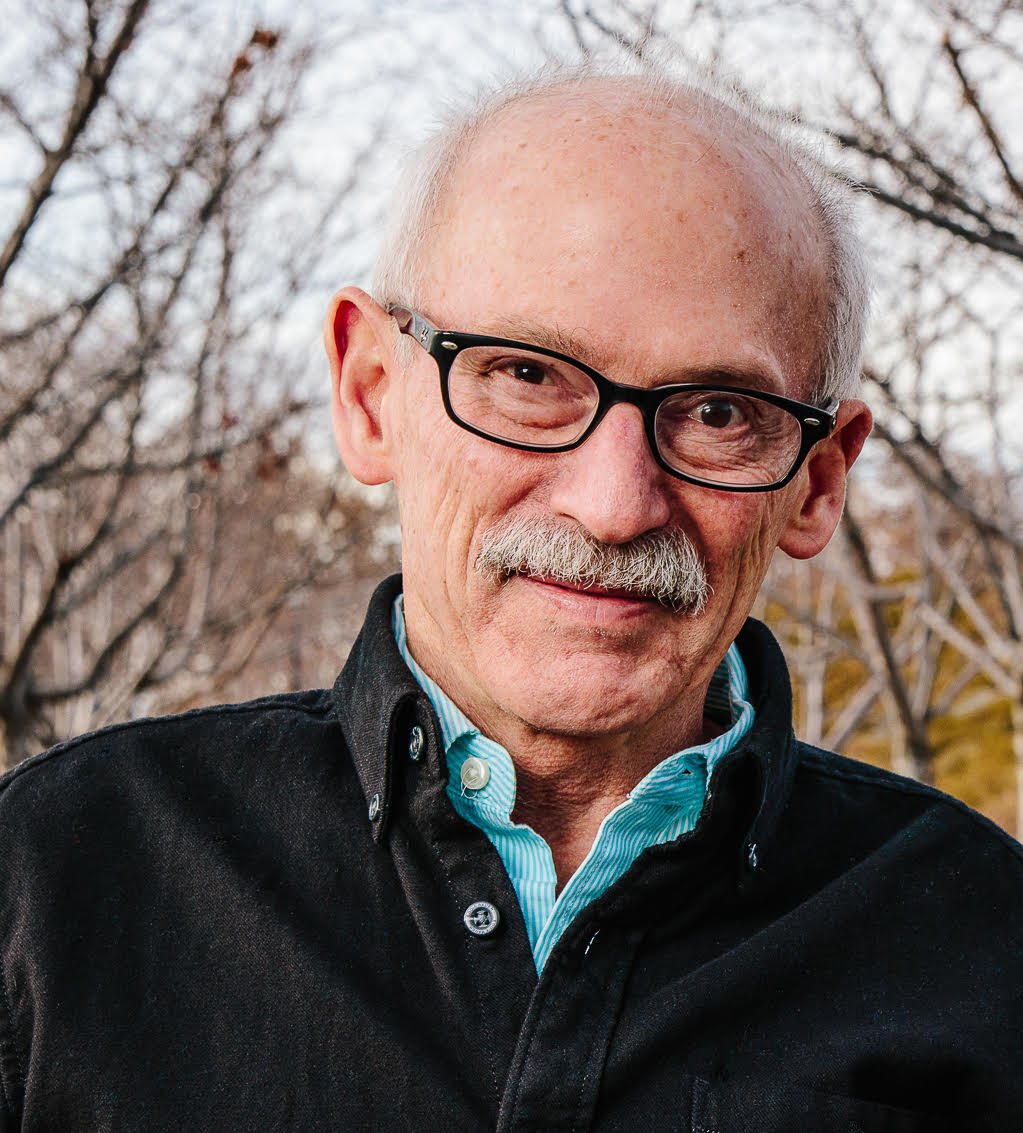 Steve Trimble has been a free-lance writer and photographer since the 1970s, publishing 25 books along the way. The breadth of his awards mirrors the full embrace of his work: The Sierra Club's Ansel Adams Award for photography and conservation; The National Cowboy Museum's Western Heritage "Wrangler" Award; and a Doctor of Humane Letters from his alma mater, Colorado College, honoring his efforts to increase our understanding of Western landscapes and peoples.
Steve speaks and frequently writes as an open space and wilderness advocate, of his work as a park ranger at Arches and Capitol Reef in his 20s. He's taught writing at the University of Utah, written exhibit text for the Natural History Museum of Utah, and spent a year as a Wallace Stegner Centennial Fellow at the U's Tanner Humanities Center. Check out his website, www.stephentrimble.net. Steve has lived in the Four Corners states all his life. Steve and his wife split their time between Salt Lake City and Torrey, Utah.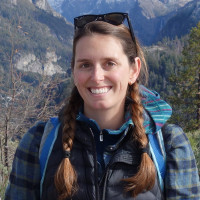 Allison Stegner is a paleoecologist whose research draws on modern, historic, and paleontological records to study how species respond to environmental change. Her work is organized around the idea that long-term data can productively inform our current approach to conservation and land management.
Allison grew up in Northern California and spent her formative years hiking, camping, rafting, and generally exploring the southwestern US with her conservation-minded family. She completed her Ph.D. in Integrative Biology at the University of California, Berkeley, and spent several years in remote regions of southeastern Utah conducting field work for her dissertation on the Holocene history of Colorado Plateau mammals. She then worked as a BLM resource intern, first to advance STEM education and outreach in Utah's Grand and San Juan Counties, and then surveying paleontological resources in Bears Ears National Monument. She continued on to postdoctoral positions in paleoecology at the University of Wisconsin-Madison and Stanford University. She is based at Stanford's Jasper Ridge Biological Preserve where her current project focuses on defining the onset of the Anthropocene Epoch.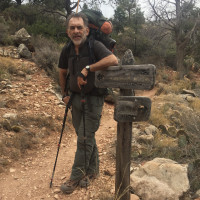 Dr. Robert King retired after more than 30 years at the World Bank. In his final position, he was Senior Advisor to and Communications Director for the World Bank Group Chief Information Officer. Prior to this, Bob was Manager of the World Bank's Communications Network and Operations Manager of the External Affairs, Communications, and United Nations Affairs Vice-Presidency. He joined the World Bank in 1982 and spent over 20 years leading teams of econometricians and economic forecasters. Before joining the World Bank, Bob worked for Wharton Econometric Forecasting Associates and has also worked for the Organization for Economic Cooperation and Development in Paris.
Bob provides pro-bono executive management, executive transition, and board development consulting to local Washington-DC area nonprofits and is Board President of EveryMind, a mental wellness nonprofit, having previously served as Secretary and Treasurer. Bob serves on the Board of Grand Staircase Escalante Partners, as President and Managing Partner of the Halperin Family Foundation, and is a former President of Rebuilding Together, Montgomery County, former Board Secretary for Argyle County Club and former Chairman of the Board of Directors of Fair Chance, a Washington, DC-based non-profit, where Bob was awarded their first annual Fair Chance Legacy Award. Bob is a volunteer with the National Park Service in the Preventative Search and Rescue program at the Grand Canyon and formerly served as coordinator of the Billy Goat Trail Stewards program at the C&O National Historical Park where he was also a member of the bike patrol, a bike mechanic, a sawyer, and provided administrative and communications support. Bob was NPS Palisades District 2012 Volunteer of the Year. Bob also volunteered with the Smithsonian Institution for its eMammal program and as an "Employer-in-Residence", offering career counseling to George Washington University students. Other organizations that Bob volunteers with include the American Diabetes Association, the Salute to the Military Golf Association, and Fight 4 Diabetes Cure.
Bob served as President of the Llewellyn Fields Homeowners Association from 1997 to 2002 and is a member of the State of Maryland Focus Group on the Route 28 / Route 198 transportation corridor. He received a B.A. in Political Science and Economics and an M. Phil degree and Ph.D. in Economics from The George Washington University. In addition to advocacy and volunteer work, Bob's passions include backpacking and camping in the American Southwest, cycling, kayaking, and golf. He lives with his wife, Deena Barlev in the Sandy Spring, Maryland area and Broomfield, Colorado. They have four children and one grandchild.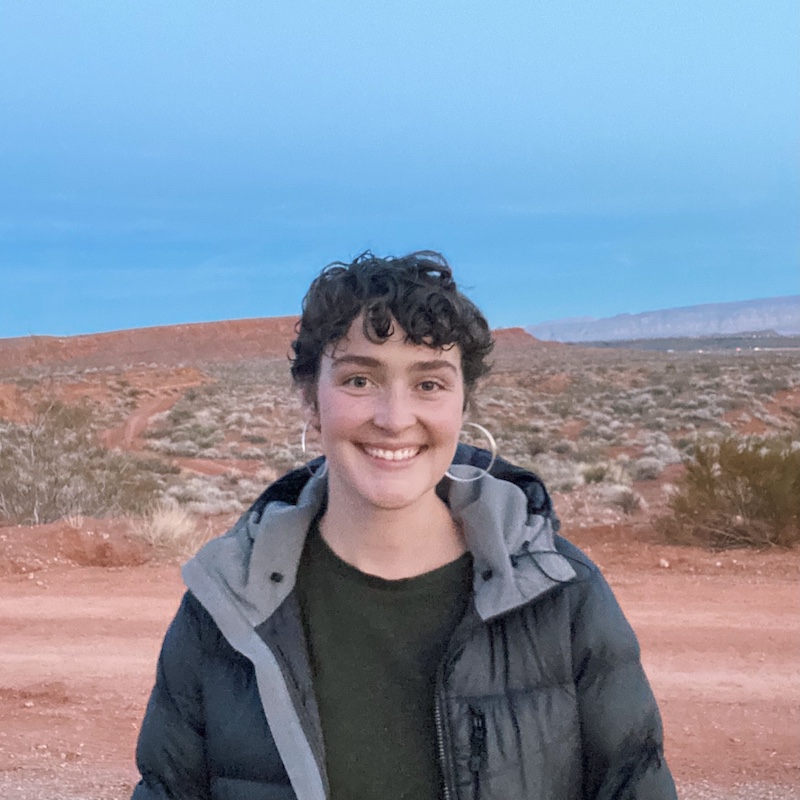 Madeline McGill hails from Colorado and calls Salt Lake City home. The founding Development and Communications Director of the Rural Utah Project, Madeline forged a deep love and familiarity with the Grand Staircase region through the people who call it home. She is passionate about rural resilience, deep organizing, and the power of story. She has run programs that range from digital organizing projects on the Navajo Nation to policy campaigns in the state legislature.
As a writer and strategist, Madeline now works with nonprofits and campaigns to build digital and communications campaigns that are rooted in values and narrative strategy. Her work can be found on campaigns throughout the U.S. from County Commission to US Senate. In her personal time, you can find Madeline sprawled out on the slickrock of Grand Staircase like a lizard in the sun.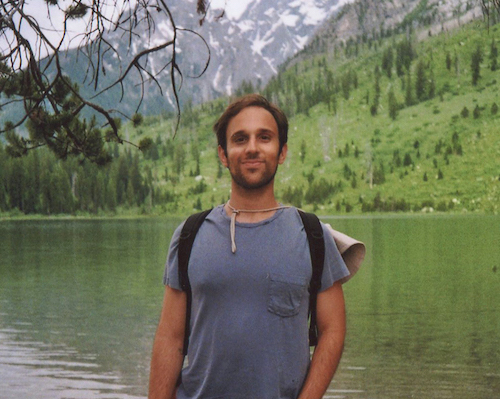 Raised on the coast of Southern California, Ryan spent his youth exploring the southwest with family and friends. The isolated canyons of Southern Utah and the spine of the Rocky's in Jackson Hole quickly became a source of fantasy and obsession which led Ryan towards a broad education in environmental sciences and studies in the form of Liberal Arts Bachelor of Arts from Marymount University California. Soon after graduating, the native Californian moved north to call Jackson, Wyoming his home.
During his time in Jackson, Ryan led successful campaign towards the implantation of Wildlife Crossings in the region and the preservation of multiple historic buildings in the downtown area. Ryan joins the board with experience in grassroots organizing and non-profit fundraising. He is currently living in New York where he is completing a Master of Fine Arts program in Writing from Columbia University.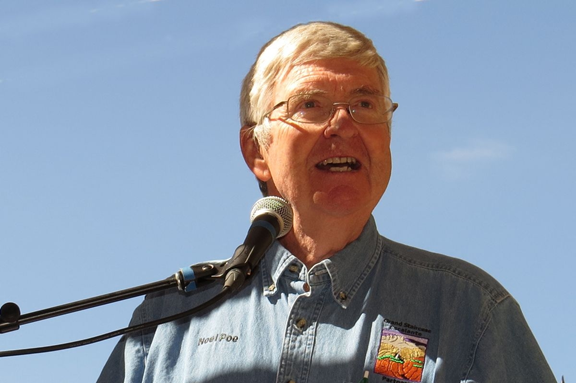 Noel is a retired National Park Service veteran who worked in 8 national park areas including three parks in Southern Utah; Bullfrog Basin, Glen Canyon NRA; Capitol Reef NP; and he served as Superintendent at Arches NP. Nineteen of his 37.5 years with the NPS were as Superintendent of 4 different parks. After retiring in 2007, he and his wife moved to Kanab.
Noel joined the Partners in 2008, and shortly after, in 2009, he was invited to join the Board of Directors for the Grand Staircase Escalante Partners. He resigned from the Board in December 2018 after serving as President, Vice-President, and Executive Director. In January the Board appointed him to one of two Emeritus Trustee positions. He remains active in volunteering for Grand Staircase Escalante Partners.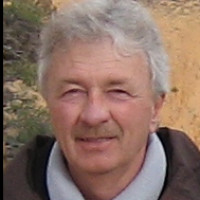 Sage was born and raised in Utah.  He lived in a wall tent until he was five, and he learned to identify with and appreciate the outdoors, conservation, and the Intermountain West. Sage graduated from Utah State University Natural Resources Department in Forestry/Recreation, and after finishing a 31-year career with the Bureau of Land Management in Wyoming and Utah as an Outdoor Recreation Planner, he began working part-time for Earth Tours starting in 2005. 
It was a great pleasure for him to lay the foundation for the management of the Grand Staircase-Escalante National Monument since its establishment in 1996.  
He and his family currently reside in Escalante where he continues to work with the Grand Staircase-Escalante National Monument as a volunteer with Grand Staircase Escalante Partners, science and research studies,  and also with the U.S. Forest Service and Garfield County Search and Rescue. He enjoys an abundance of extracurricular activities such as; traveling, spending time with family, fly fishing, & camping, to name a few.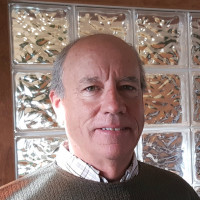 John Holland, Past Board President
John was raised in Holladay, Utah and took his first backpacking trip down the Escalante River in 1978. Over the next several years his relationship with the plateau country expanded to include many trips into the remote and lightly traveled areas of southern Utah.
In 1986, John married Marsha, and they have two sons. After 13 years outside Utah working as a project manager for wireless network start-ups in nine countries across Europe and Asia, John and his family returned to Utah in 1999 landing in Bryce Valley where they built the KOA in Cannonville. They sold the KOA in 2014 to focus on their guiding business and other opportunities.
In addition to his role as a member of the Grand Staircase-Escalante Partners board, John has served other area non-profit organizations and is co-founder of the Scenic Byway 12 Foundation, the Bryce Community Foundation, and Bryce Canyon Half-Marathon and 5K. He represented five southern Utah counties on the Utah State Tourism Development Board from June 2008 to June 2019.
John enjoys spending his free time outdoors, in the garden, on his bike, and exploring public lands.