Grand Staircase Escalante Partners is a nonprofit 501 (c)(3) organization founded in 2004 to protect and preserve Grand Staircase-Escalante National Monument.
Meet our team members below, and feel free to reach out to any of us for questions about our programs, or other ways you can get involved.
You can also visit us at our headquarters in Escalante for more information about the Monument and how to visit with respect.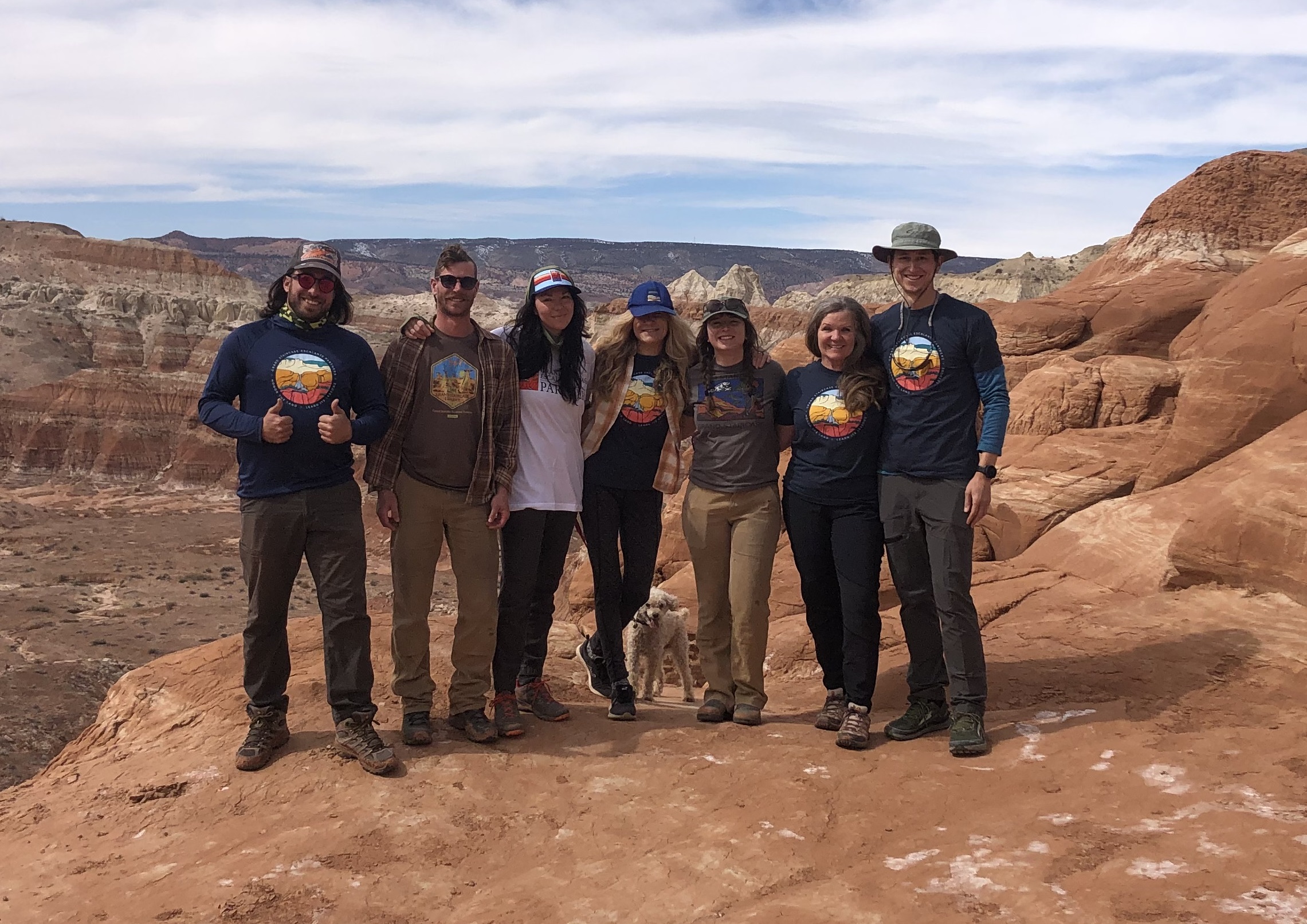 Sarah Bauman (she/her), Executive Director
sarah@gsenm.org | (435) 260-9440
Sarah has lived in Utah for over 20 years and first discovered the Monument and the Escalante region during a snowy, winter visit to the Boulder Mountain Lodge in 2000. A lover of animals and the wilderness, Sarah grew up on a beef cattle and sheep farm where she rode horses, participated in 4-H, and enjoyed the tight-knit relationships fostered in a small community. Since moving out west, she has developed a deep appreciation for the Utah desert, its ecology, rich history, and utterly breath-taking landscape.
In 2002, Sarah co-founded WabiSabi, a community nonprofit based in Moab, Utah dedicated to environmental sustainability and raising funds for the community. Since that time, Sarah worked with Grand County School District to create a 21st Century Community Learning Center, was the founder of the Moab Free Health Clinic, and served on the Moab City Council from 2008-2011. In Salt Lake City, Sarah served as the development director for First Step House, a nonprofit behavioral health and housing provider, where she helped to design, fund, and launch numerous programs aimed at delivering evidence-based treatment programs and developing affordable housing. Sarah has an MBA in Healthcare Management and most recently completed the LEAD executive education program through the Stanford Graduate School of Business.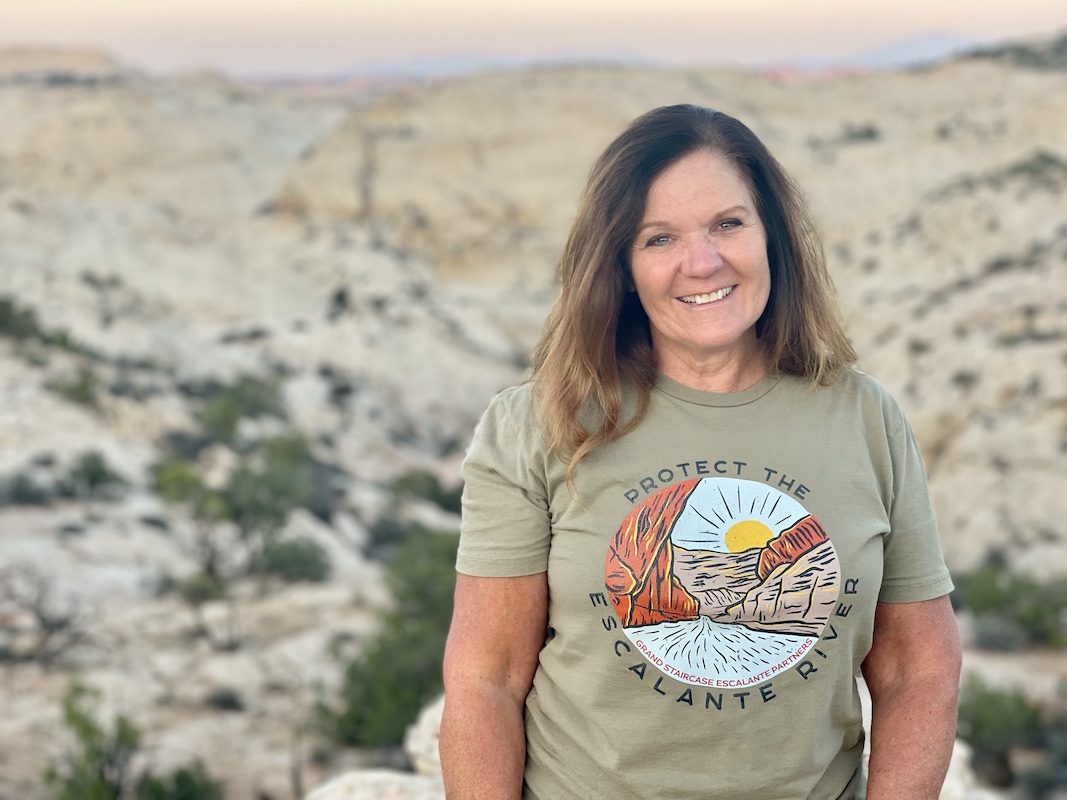 Sherry Robinson (she/her), Operations Manager
admin@gsenm.org
Sherry has been with Partners since 2015. She joined us with more than 20 years of experience in administration, bookkeeping, and managing office operations, primarily in public schools.  
Sherry has lived most of her life in the small town of Monticello, Utah, at the base of the Abajo Mountains and at the center of the Colorado Plateau. Her family has lived in the Four Corners area for nearly 100 years. During her free time, she enjoys gardening, hiking, cool mountain air, and any kind of adventure with her family.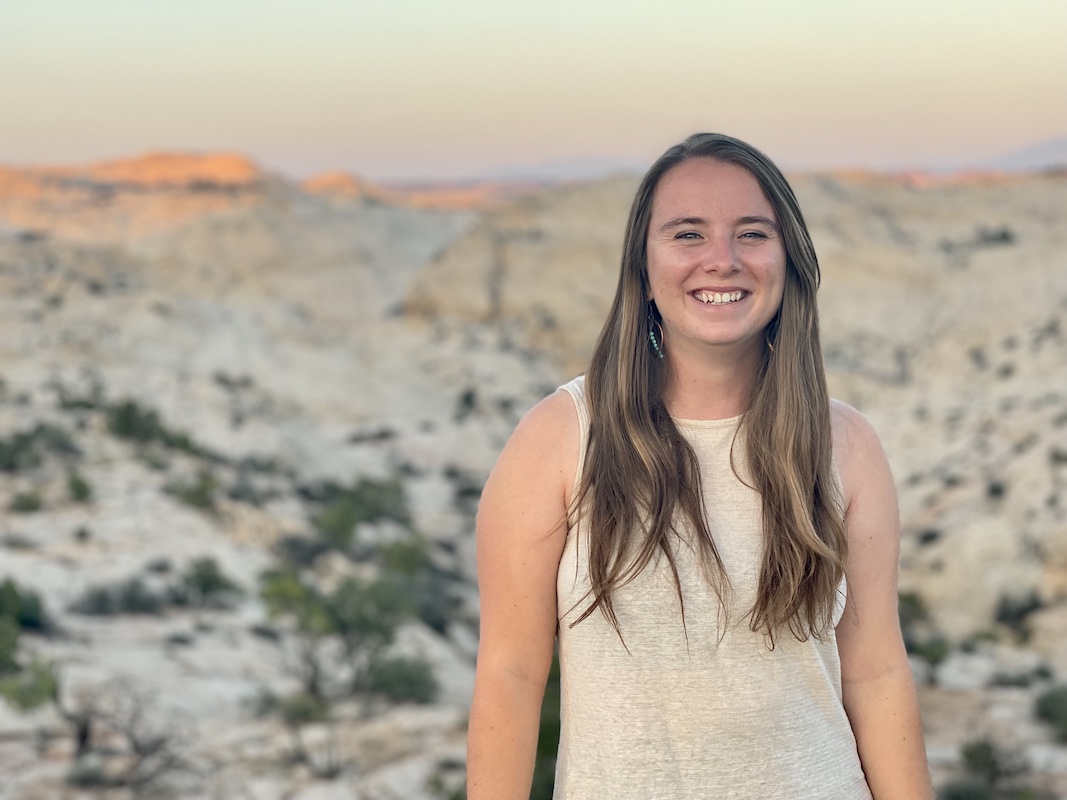 Kaitlin Martin (she/her), Stewardship Programs Manager
kaitlin@gsenm.org
Kaitlin was born and raised in the big sky country of Montana, where she also attended college studying Natural Resource Conservation. She grew up spending vacations with her parents exploring the canyon country of the desert southwest.
Upon receiving her undergraduate degree from the University of Montana, Kaitlin quickly moved south. She spent the last six years working throughout Utah conducting extensive aquatic sampling and monitoring, while also developing ways to better present and use data for public land management. She is excited to find ways to help educate and involve everyone in protecting the Grand Staircase.
Whether exploring the Rocky Mountains or navigating the deep canyons of Southern Utah, Kaitlin's passion lies in protecting and appreciating our public lands.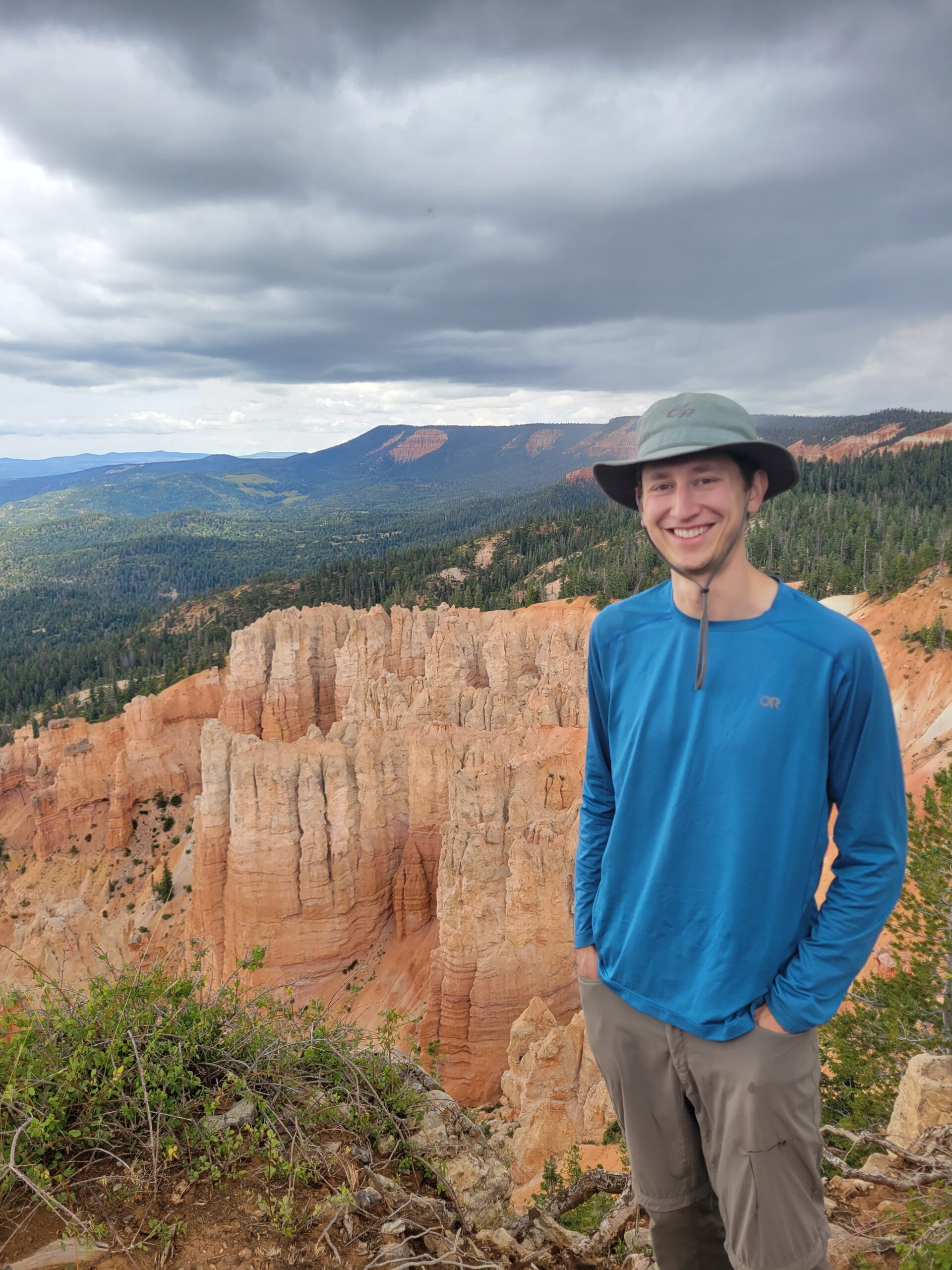 Kevin Berend, Conservation Programs Manager
kevin@gsenm.org
Kevin Berend is an environmental scientist from Rochester, New York. He received his MS in Environmental Science & Ecology from SUNY Brockport, where he studied alpine snowbank communities on Mt. Washington, New Hampshire. His work has taken him to the Adirondacks, the Appalachian Trail, northwestern Colorado, and back to western NY, where he has experience with grassland birds, aquatic invasive species, and wetland delineation. In his spare time, Kevin writes about science and nature and enjoys hiking, cycling, and playing guitar.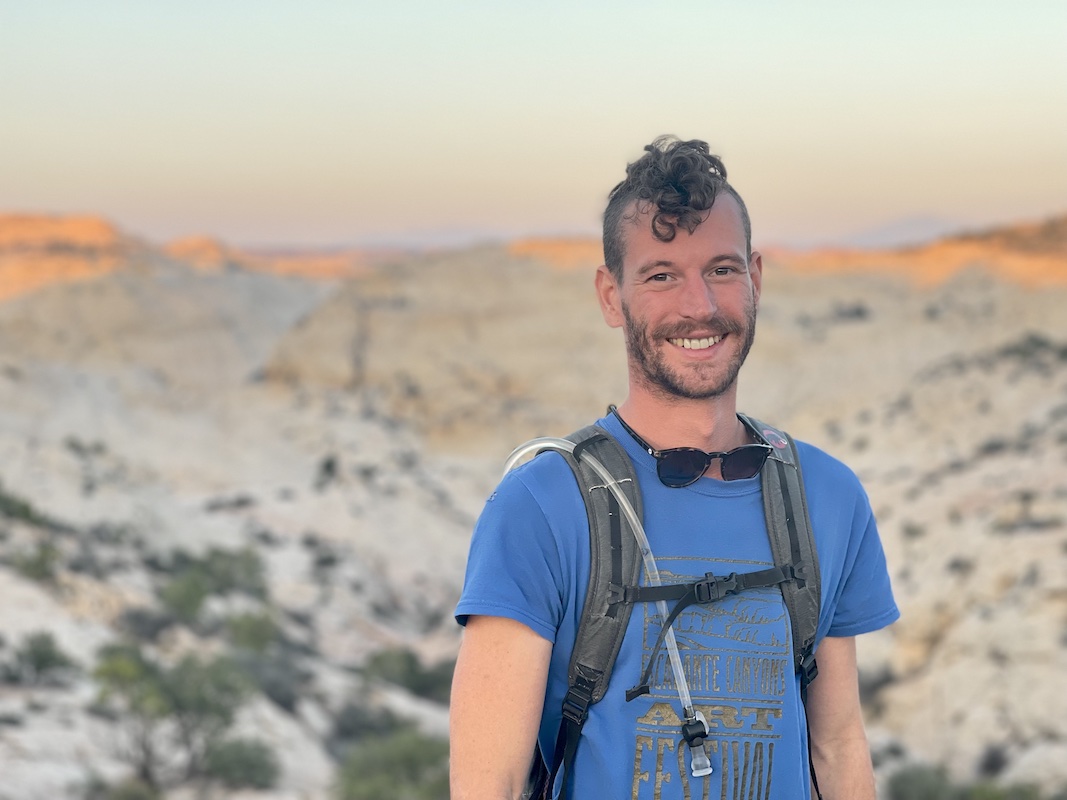 Alex Engel (he/him), Restoration Field Staff Supervisor
field_supervisor@gsenm.org
Alex received a civil engineering degree from UW-Milwaukee in 2011, but couldn't handle the thought of being stuck behind a desk for the rest of his life.
Instead, he joined a conservation corps so that he could work outdoors. Alex first came to Escalante in 2013 with Arizona Conservation Corps to treat Russian olive with ERWP.
He is very happy to be working in such a beautiful country.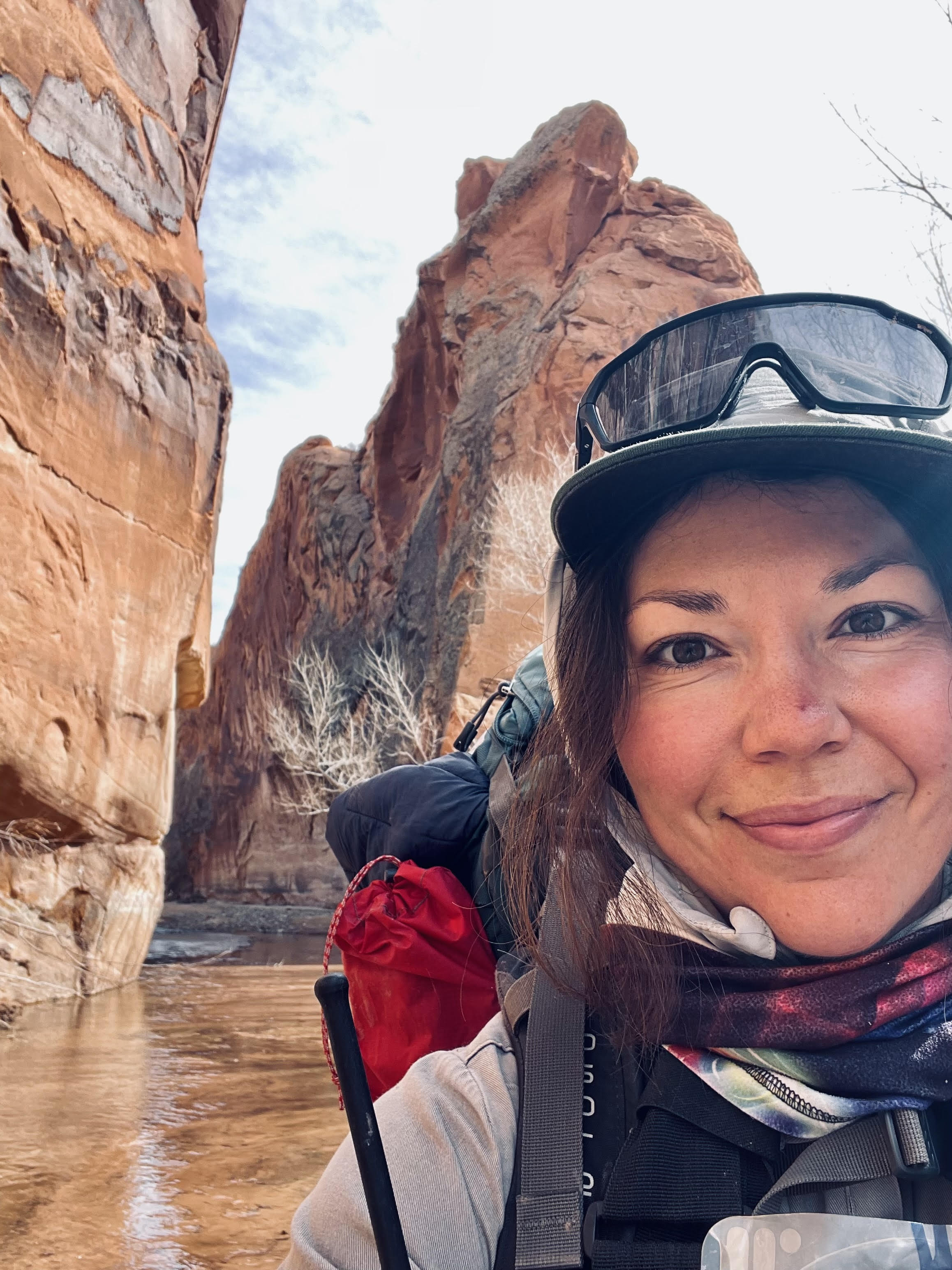 Kristen Buck, Volunteer Programs Manager
Kristen@gsenm.org
Kristen was born and raised in the southwest, attending college in Arizona, where she found a love of life sciences and majored in Human Development. Adventure was calling and she decided to spend 2 years in Africa where she served for the Peace Corps as a Community Health Educator and learned about the dynamics of people and their environment. She quickly found an interest in education and upon her return to the United States, she began teaching which ultimately led her to her passion in outdoor education and conservation.
Her backcountry career began with the Student Conservation Association working in remote areas of the Canyonlands National Park before transitioning to the Grand Staircase Escalante Partnership as a Field technician and Education Coordinator for 2 seasons. She returned to the Park Service for 7 seasons working for the Maze District and Glen Canyon NRA where she cultivated a leadership role in training and education. During that period, Kristen returned to Escalante often to spend time with the community and landscape she had come to cherish.
When work duties are not calling, Kristen enjoys exploring creativity in the geography and rich history of the area, taking a walk about with her god dogs and lending a hand to help with projects around the community.
They say there must always be a sacrifice in the place you live, the work you do and the friendships you create, but Kristen feels truly fortunate to have found a home where all of these basic needs are not only fulfilled but continue to inspire and amaze her.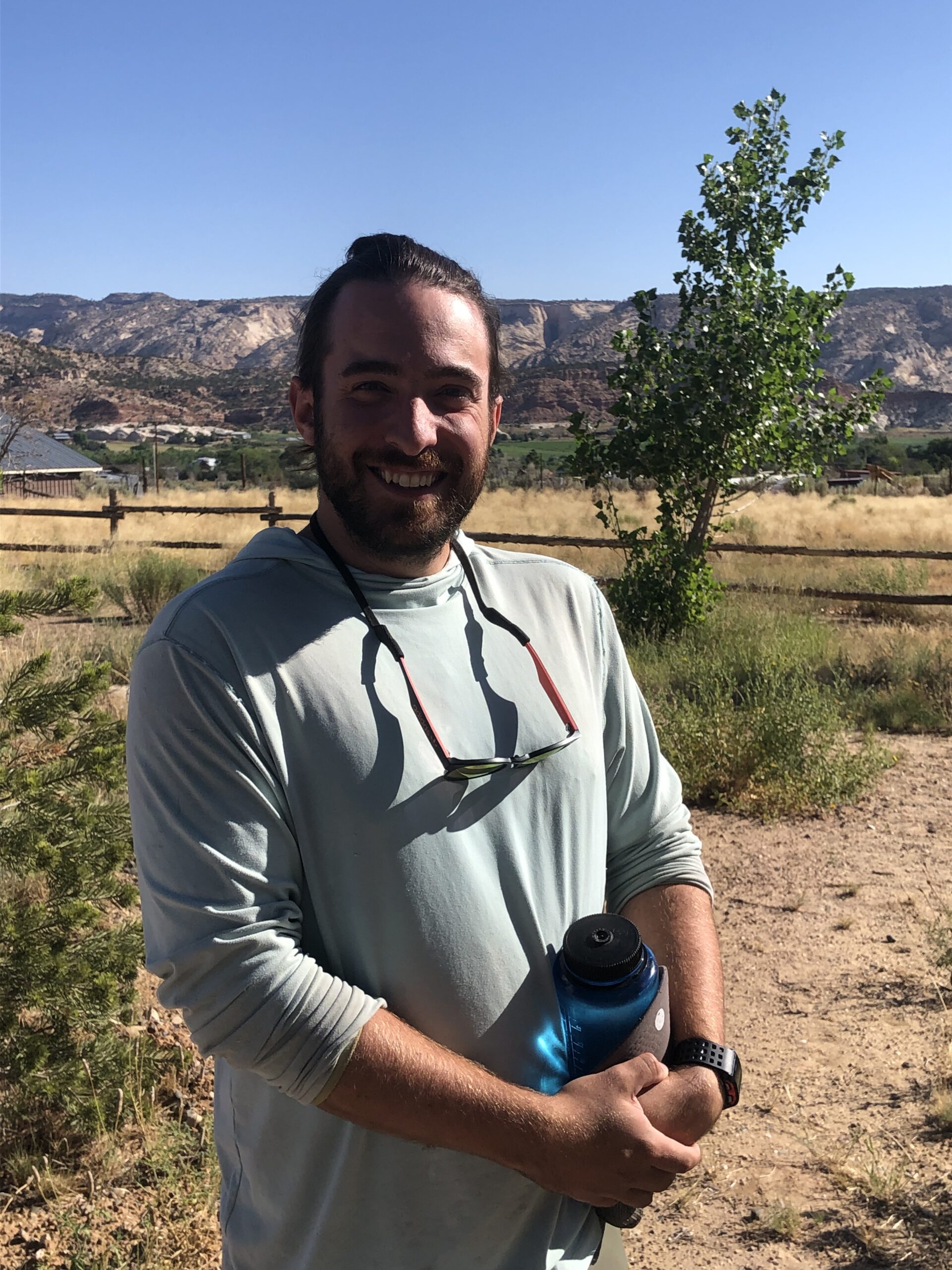 Adrian Canilho-Burke, Field Technician
field_tech@gsenm.org
Adrian was born in Missouri, but grew up in Wisconsin. He graduated from University of Wisconsin – Green Bay in 2015 with degrees in Spanish and Democracy & Justice Studies.  Since then, he has worked all over the United States in the private, public, and social sectors. He has lived in Escalante seasonally since 2021. Adrian speaks 3 languages, has dual-citizenship, and is the only person in the country with his full name. He's proud of his service to land and community.