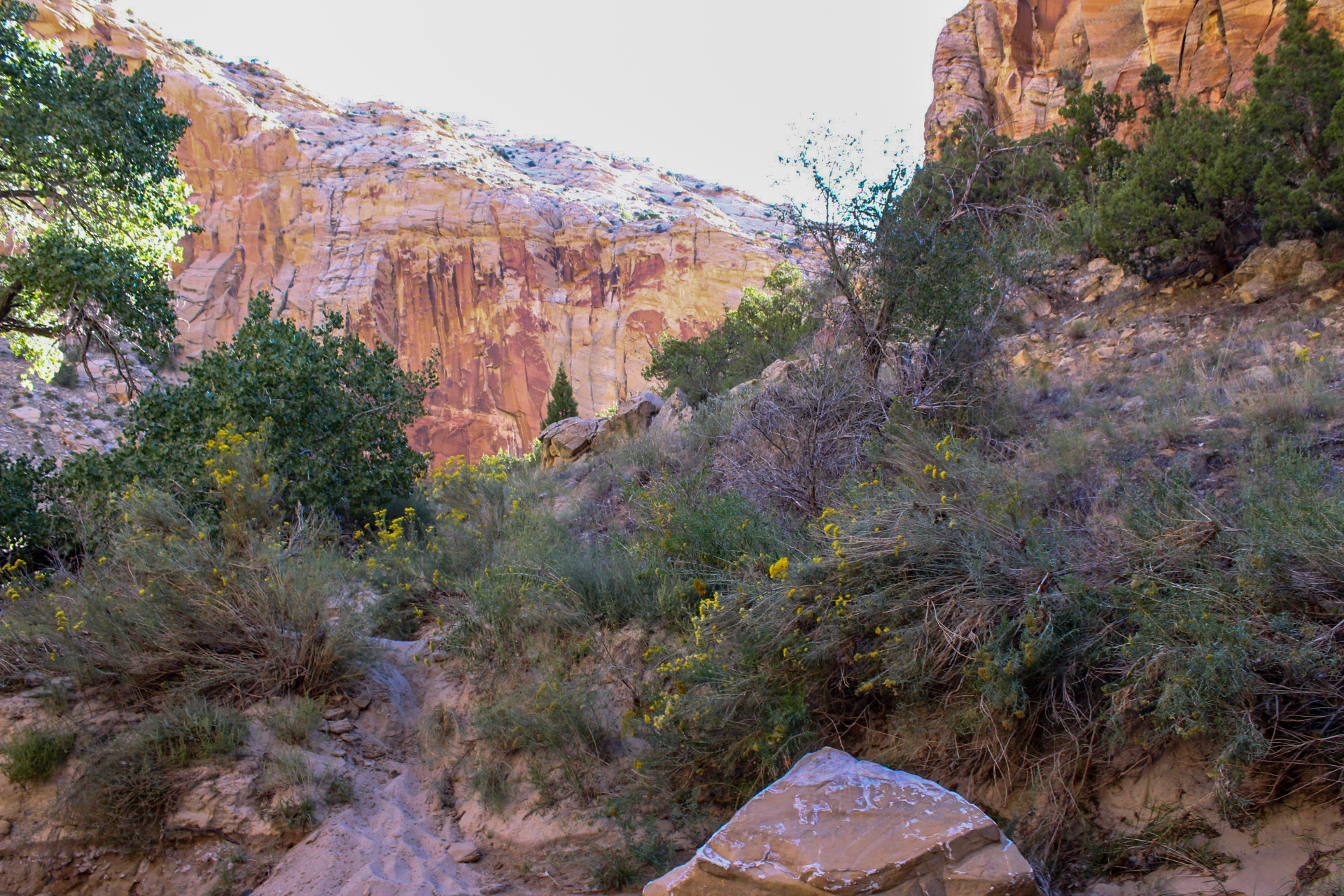 Our outdoor areas are facing many challenges, but with those challenges come people putting local stewardship into action. Leave No Trace wants to shine a spotlight on these challenges and the communities that are rising to meet them.
Grand Staircase Escalante Partners, The Bureau of Land Management, and Leave No Trace are bringing the new Spotlight Program to the southern end of Grand Staircase-Escalante National Monument! This program is a multi-day event, April 13th-15th, to bring attention to community conservation, to spread education, and to build momentum and inspire involvement for the future. 
Grand Staircase-Escalante National Monument Sites will receive 3 days of activation put on by the Subaru/Leave No Trace Traveling Teams that will include a service project, staff and community training, and community outreach programs. See the full list of events below!
 April 13th:
Future Focused Site Assessment Meeting
9 a.m. – 11 a.m. @ Paria District Field Office, Kanab:

Leave No Trace Team, Spotlight host, and key stakeholders convene to discuss ways to continue the momentum of the Spotlight. Utilizing the Leave No Trace Site Assessment, this meeting will help focus long term efforts and outline opportunities to work with Leave No Trace in the future.

To sign up, please contact Kaitlin Martin at

kaitlin@gsenm.org

. 

Effective Communication of Leave No Trace Workshop

1 p.m. – 4p.m. @ Paria District Field Office, Kanab

This interactive presentation provides participants with tips, tools and best practices to effectively communicate the hows and whys behind Leave No Trace through robust discussion and participant engagement. This workshop is specifically designed for

agency employees, partners, guide services, outfitters, friends' groups, volunteers and others who educate and interface with the public

in a formal capacity or work on messaging and communications for a site. Participants will discuss local impacts and generate clear, succinct and focused social and ecological reasons for individuals to engage in practices that help avoid these impacts. 

Leave No Trace and Grand Staircase-Escalante National Monument Trivia Night

5:30 p.m. – 7:00 p.m. @ Peekaboo Canyon Wood Fired Kitchen, Kanab

A fun relaxed night of trivia, beer, pizza, and prizes! Topics for trivia will be based around LNT Principles and Grand Staircase-Escalante National Monument. 
April 14th: 
Expert Walk and Talk: Leave No Trace in Cultural Landscapes with GSENM Archaeologist Sandra Zarzycka and GSENM Recreation Planner Clay Stewart

 

9 a.m. – 3 p.m., meet @ Paria River District Office, carpool/caravan to the White House trailhead/campground

Grand Staircase-Escalante National Monument is an interesting and important cultural landscape. Learn more about the history of the White House area and the best ways that you can protect it by following Leave No Trace principles! Participants will need to be able to hike around 3 miles round trip over uneven terrain. We will be hiking to different areas in the White House area to learn more about Leave No Trace while we visit historic and cultural sites. 

Indigenous Perspectives and Dark Sky Leave No Trace Principles with Autumn Gillard and Stellar Vista Observatory

7p.m. – 10 p.m., meet @ BLM Kanab Visitor Center, carpool/caravan to Ponderosa Grove campground

Join Autumn Gillard, who is a maternal descendant of the Cedar Band of Paiutes from the Paiute Indian Tribe of Utah and tribal liaison for Grand Staircase Escalante Partners, and the Stellar Vista Observatory at Ponderosa Grove Campground to expand your knowledge about LNT and the night sky. 
April 15th:
Stewardship Project at the Toadstools
9 a.m. – 4 p.m., meet at Paria River District Office, Kanab, carpool/caravan out to the Toadstools Trailhead

Join Grand Staircase Escalante Partners, Leave No Trace, and the Bureau of Land Management for a fun day of hard work and learning! We will be remediating graffiti, removing trash, improving trail conditions, and installing signs along the popular Toadstools Trail.
Grand Staircase Escalante Partners is committed to fostering an equitable and inclusive environment in our workplace and across the Monument. We recognize the complex and difficult histories that have shaped American public lands, from dispossession of Native lands and forced removal of indigenous communities to create public lands and parks, to the ongoing exclusion of people of color from conservation and preservation movements.
We acknowledge that the area known as Grand Staircase-Escalante National Monument and its surrounding areas are the ancestral land and historical territory of the Hopi, Zuni, Dine/Navajo, San Juan Southern Paiute, Kaibab Paiute, Ute, Ute Mountain Ute, Tesuque Pueblo, Jemez Pueblo, and Acoma nations.
We are on a journey to transform our work–to foster diversity through equitable actions that create a just and inclusive environment, within and beyond our organization. Learn more about how we are integrating justice, equity, and inclusion into our work.
Join us in the field or online.
Discover ways to support Partners!