Field Technician
Grand Staircase Escalante Partners
Apply Now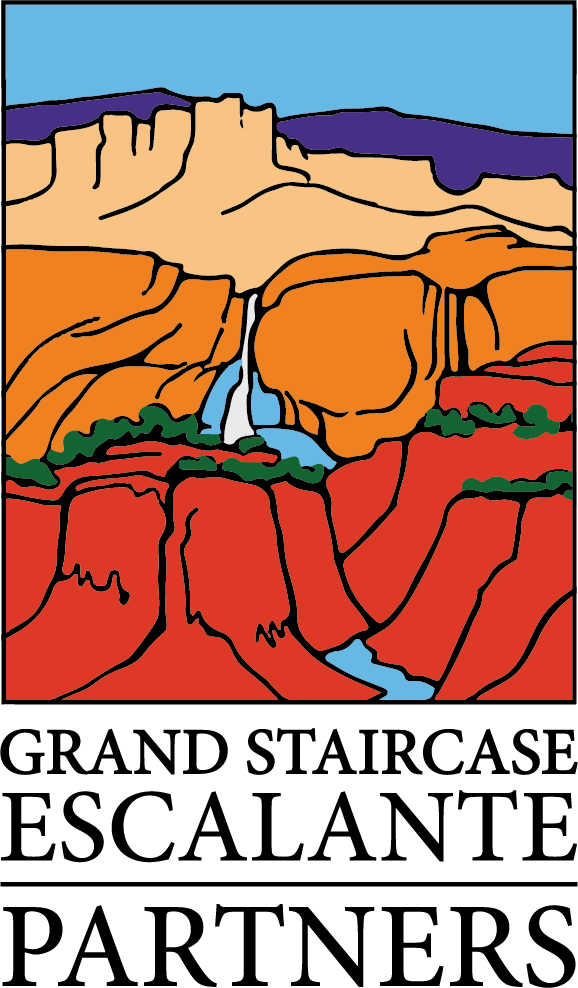 Our Mission:
Honoring the past and safeguarding the future of Grand Staircase-Escalante National Monument through science, conservation, and education.
Grand Staircase Escalante Partners (GSEP) is seeking a Field Technician. See below for a description of job duties and qualifications, along with how to apply.
Resumes will be accepted until position is filled.
About Grand Staircase Escalante Partners
Grand Staircase Escalante Partners (GSEP) is the nonprofit organization dedicated to protecting Grand Staircase-Escalante National Monument. This 1.88 million-acre national monument in Southern Utah is home to incredible biodiversity, important cultural and historical resources, and countless opportunities for scientific research. Due to the geographic remoteness and rugged character of this landscape, this region was the last area to be mapped in the contiguous United States and remains a frontier for exploration and discovery. Through our mission, we advocate for the strongest possible conservation management of the Monument.
 GSEP is a core partner in the Escalante River Watershed Partnership (ERWP), which was formed in 2009 to help organize and complete watershed-wide restoration and other activities.
Field Technician
The Field Technician reports to the Conservation Programs Manager, but works closely with the Field Supervisor, who is responsible for planning and organizing daily work. The Field Technician must be willing to work in the backcountry for up to 8 days at a time. Please read the primary duties and qualifications stated below.
People with diverse social, racial and ethnic backgrounds are encouraged to apply. All qualified applicants will be considered for employment without preference given to race, color, religion, sex, sexual orientation, gender identity, social background, or disability status.
Compensation: $20 per hour.
Dates:  Approximately April 1, 2023 to November 30, 2023 (seasonal). This is a seasonal position, and rehire status for subsequent seasons is offered pending favorable performance reviews.
 Work Hours:  Full-time, 40 hours per week, 10 hour shifts.
Benefits: This position is eligible for paid holiday time off, paid vacation time, and sick leave. Also eligible for group health insurance and 401k benefits.
Primary Duties:
Conduct manual retreatment and revegetation on public and private lands.
Oversee and guide conservation corps crews in nonnative tree treatment, herbicide application, and techniques for safe backcountry living and working.
Communicate with corps, agency, NGO, contactors, volunteer, and other staff involved in ERWP activities about conservation work, horsepacking, supply needs, schedules, communication expectations, and emergency response plans.
Help with horsepacking operations by working directly with Field Supervisor on horsepack schedule, packing supplies, and other needs.
Work with Field Supervisor to become familiar with annual work plan goals for retreatment, revegetation and monitoring. Be familiar with access routes, estimated time and supplies necessary to complete sections, and other project needs.
Keep project equipment and supply storage sheds organized and clean while also ensuring supplies are stocked and available for use.
Assist Field Supervisor with keeping project database up-to-date and accurate, and ensure mapping and data entry are complete.
Maintain proper use and storage of chemicals and other supplies associated with exotic plant control in a safe and effective manner. Keep pesticide application records up to date and assist with completing end of season reports.
Ability to identify native trees and shrubs from non-native woody species and train staff and conservation corps members to also identify these species to avoid damaging non-target species while completing treatments using herbicide near waterways.
Assist Field Supervisor in conducting Rapid Monitoring assessments including native and nonnative plant surveys, photo point documentation, and evaluation of restoration goals as outlined in the ERWP Monitoring & Maintenance Plan.
Assist Field Supervisor and Conservation Programs Manager with preparing reports, presentations, grants, and other documentation, as needed.
Adhere to GSEP vehicle policies, drive a 4-wheel drive vehicle over rough and variable terrain, provide vehicle logs & monthly maintenance checks, service vehicles as needed, and respond to vehicle issues in timely manner.
Communicate with Conservation Programs Manager and other GSEP staff about difficulties and accomplishments.
Help foster a positive, helpful, open environment in the workplace including both office and backcountry settings.
Qualifications:
Willingness to work cooperatively in a mission-driven environment
Strong written, verbal and interpersonal skills
Experience backpacking, hiking, and navigating in remote wilderness areas
Ability to lift over 50 lbs. and carry a heavy pack over rough terrain for up to 10 miles
Have Wilderness First Aid training (or above), or ability to obtain this certification
Have Utah State Herbicide Commercial Applicators License or ability to obtain this certification
Willingness to apply, prepare, and mix herbicide and handle herbicide applicator equipment
Experience using hand tools
Proficient with chainsaw safety, use, and maintenance; ability to instruct these skills
Proficient in the use of computers with Microsoft applications such as Word, Excel, and PowerPoint and ability to learn programs like ArcGIS
Available to work a flexible schedule, especially during the field season
Ability to drive a 4-wheel drive vehicle over rough terrain
Preference given to applicants with knowledge of the region, especially the Escalante Canyons area
Possess a valid state driver's license
Willingness to camp in the backcountry for up to eight days at a time
Location of Work: Work is based out of the GSEP headquarters office in Escalante, Utah. Work will be conducted primarily on public lands including Grand Staircase Escalante National Monument, Glen Canyon National Recreation Area, and Dixie National Forest, but may also occur on private lands within the towns of Escalante and Boulder. The Field Technician must work cooperatively in a team setting. Work will take place in both front- and backcountry settings and, to a lesser extent, in an office. The Field Technician must live in the Escalante River watershed during the period of employment.
Fieldwork: Transportation to job sites will be in a GSEP vehicle driven by a regular full-time GSEP employee who is insured under the GSEP vehicle insurance policy. Camping and backpacking will be required.
Work wear and PPE: Work boots are required during fieldwork activities. GSEP and/or ERWP logowear shirts are provided, it is encouraged that these items are worn during fieldwork with partners.
To Apply: Email resume to kevin@gsenm.org. For more information about our organization visit gsenm.org. Resumes will be accepted until position is filled.
Interested?! Send us an application today.
To apply, email a cover letter and resume to Kevin Berend, at kevin@gsenm.org.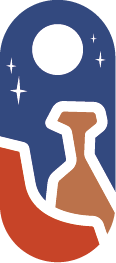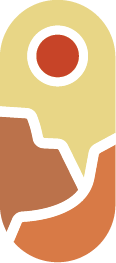 No other openings at this time.