Communications and Events Coordinator
Grand Staircase Escalante Partners
Apply Now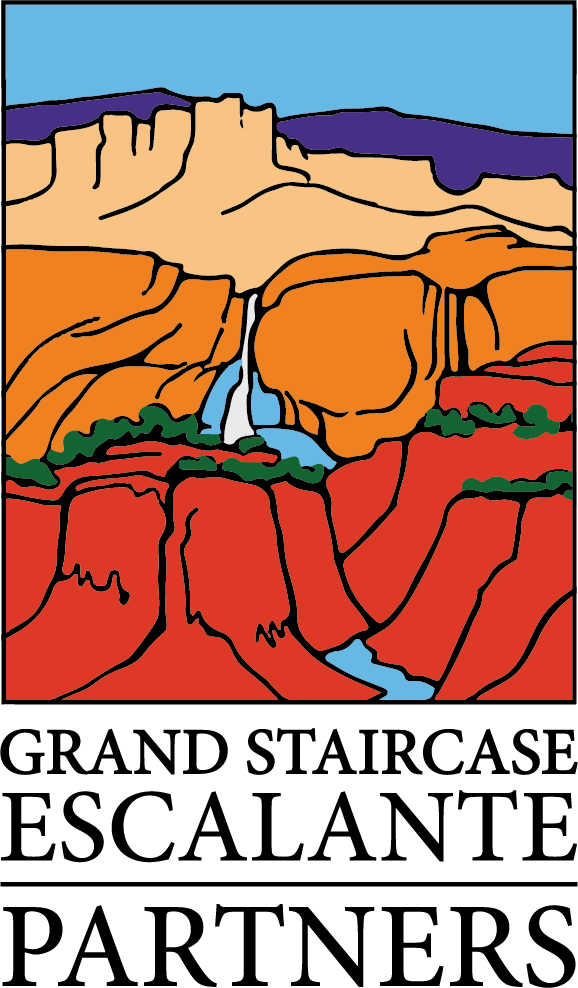 Our Mission:
Honoring the past and safeguarding the future of Grand Staircase-Escalante National Monument through science, conservation, and education.
Grand Staircase Escalante Partners (GSEP) is seeking a Field Technician.  This position is eligible for paid holiday time off, paid vacation time and sick leave. Also eligible for group health insurance and 401k benefits. See below for a description of job duties and qualifications, along with how to apply.
For more information about our organization visit gsenm.org. Resumes will be accepted until position is filled.
About Grand Staircase Escalante Partners
Introduction:  Grand Staircase Escalante Partners (GSEP) is a non-profit 501(c)(3) organization with offices located in Kanab and Escalante, Utah. Our mission is to honor the past and safeguard the future of Grand Staircase-Escalante National Monument through science, conservation, and education. Our organization provides volunteers and other resources (staff, funding, etc.) for scientific research, education programs and conservation projects for GSENM, and advocates for a conservation priority in Monument management decisions.
GSEP is committed to prohibiting and eliminating discrimination in employment on the basis of race, creed, color, religion, national origin, age, sex, sexual orientation or physical ability. GSEP prohibits and will not tolerate any such discrimination or harassment. GSEP is an Equal Opportunity Employer. Employment opportunities at GSEP are based upon one's qualifications and capabilities to perform the essential functions of a particular job. All employment opportunities are provided without regard to race, religion, sex, pregnancy, childbirth or related medical conditions, national origin, age, veteran status, disability, genetic information, or any other characteristic protected by law.
Communications and Events Coordinator
Job Description: GSEP is seeking a full-time Communications and Events Coordinator to assist with a) written communications including our email outreach, website, and social media, and b) events held in Escalante, Kanab, Boulder, and other locations in the state and region. We are seeking a candidate who is passionate about the protection of public lands and has excellent professional communication and event management skills. In addition to managing communications and events, this position will support other needs of our organization including donor and member management, research, media creation and file organization.  If you are interested, please send a resume and cover letter to applicant@gsenm.org by April 30, 2022.
 Hours: Full-time, approximately 40 hours per week during regular business hours. Occasional weekend or evening event support may be required.  
 Pay:  $18.00 – $25.00 per hour dependent on experience.
 Location: Preference for Escalante, Utah, but may be based in one of the communities surrounding Grand Staircase-Escalante National Monument.
 Benefits: This position will be eligible for paid holiday time off and paid vacation and sick leave. GSEP also offers 401k retirement options.
Primary Duties
Manages website and social media channels so they are creative, engaging, and updated.
Works with GSEP staff to compose emails and e-blasts to GSEP contact list on an as-needed basis, usually 1-3 per month.
Solicits articles and helps compose a quarterly electronic Partners newsletter. Takes the lead in drafting, adding images, formatting, and finalizing the newsletter.
Develops an understanding of GSEP's mission, organizational values, and strategic priorities in order to convey our brand across all aspects of work in a professional, authentic, and cordial manner.
Learns and develops messaging about Indigenous Tribes' connections to the GSENM region.
Builds relationships and amplifies Indigenous perspectives across GSEP's platforms.
Manages and organizes photo files and media assets for GSEP.
Manages the membership list and send out monthly reminder notices to lapsed members. Responds to member requests and needs.
Manages GSEP's social media accounts (Facebook, Instagram, and Twitter), develops monthly content calendars, and maintains a frequent posting cadence (1-3 posts weekly per platform).
Manages and distributes public outreach through the GSEP Website, Facebook, Twitter, and Instagram accounts in coordination with GSEP staff.  Keeps content current and fresh, monitors responses, and responds to conversations with the public as needed. 
Solicits information and stories from GSEP staff that are appropriate to share on social media channels. This can also include obtaining information from other sources (such as the Conservation Lands Foundations, Colorado Plateau Coalition, Friends Grassroots Network, Escalante River Watershed Partnership, etc.)
Develops promotional communications (emails and social media posts) for GSEP events.
Manages and updates member contact information and distributes e-blasts (electronic blasts) using membership databases.
Helps coordinate and facilitate Escalante River Watershed Partnership meetings, committees, and communications.
Assists staff with writing and/or reviewing various brochures, flyers, posters or other forms of publications, including press releases.  Places purchase orders for media materials.
Manages GSEP merchandise for member gifts and purchase, specific duties will vary depending on the location of the candidate.
Serves as lead coordinator for GSEP events, including lectures, panel discussions, film screenings, and more.
Supports with grant proposals as needed.
 Qualifications
Required:
Excellent written communication skills and email etiquette. 
At least one year in a role involving professional written communications and event management.
Proficient in Microsoft Office and Google Docs.
Familiarity with how to manage an organization's social media networks. Must have or be willing to create a personal Facebook and Instagram profile as needed to administer these accounts.
Ability to work proactively and independently, exercising proper discretion regarding when input from GSEP staff is needed before proceeding.
Willingness to help support GSEP staff with other tasks as needed.
Valid driver's license.
Preferred:
Experience managing a company / organization's social media networks.
Familiarity with Grand Staircase-Escalante region, public lands, and conservation, etc.
Experience in email marketing and/or WordPress front end development.
Located near Grand Staircase-Escalante National Monument.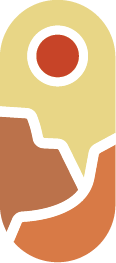 No other openings at this time.